I've just been having a bit of a tidy-up around my studio, which is, to be honest, not much of a studio any more. It's more a bike workshop and garage, really.
Anyway, I've rounded up a whole load of surplus components which I don't need any more. So below the fold, I've posted a list. Pretty much everything here is flexibly priced. If you think it's too pricey, make me an offer.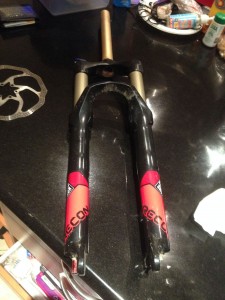 RockShox Recon Gold TK 26″ 120mm travel suspension fork
1&1/8th straight steerer – uncut, so will suit a tall headtube. Manual lockout, solo air. Standard QR. Black. Came off my BMC Speedfox after the frame snapped.
$100 would be nice, or make me an offer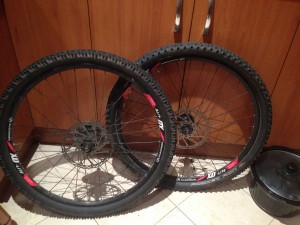 Alex Rims XD Lite 26″ wheelset on Shimano M475 Hubs
From the same BMC Speedfox. 6-bolt disc mounting, currently fitted with 180mm Avid rotors, and with standard QR skewers. Front is currently mounted up with a Schwalbe Rocket Ron, the rear with a WTB Weirwolf 2.1 and a 9-speed XT cassette, but I can pop those off no problem. Good robust spare wheelset.
$100 ONO again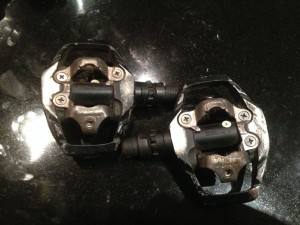 Shimano PDM 530 SPD pedals
Good set of SPD pedals, with a large platform. Excellent first set of SPDs for MTB, commuting or touring use. Easy tension adjustment, quite easy to service. I stopped using them when I switched to Crank Brothers pedals
$25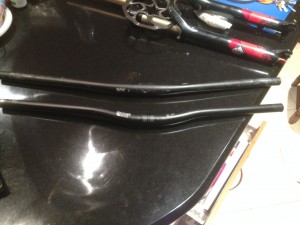 Scor Mk II 720mm flat MTB handlebar
Scor Mk III 670mm 15mm rise MTB handlebar
31.8mm clamp size, alloy handlebars
$20 each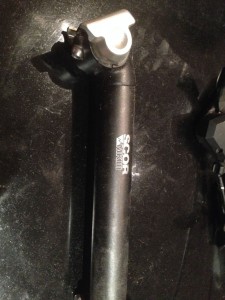 Scor MK II 350mm seatpin + clamp (31.8mm)
Again, from my BMC Speedfox. 15mm layback, 2-bolt adjustment, with a matching QR seatclamp. A good robust seatpin, gets the job done.
$15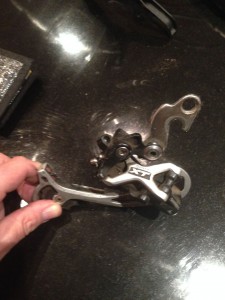 Shimano XT Shadow Plus 9-speed rear derailleur
9 speed low profile derailleur. Shifter set also available.
$25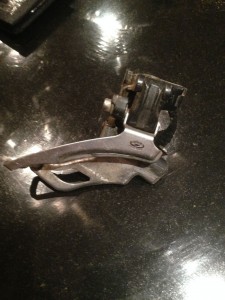 Shimano Deore 3-speed front derailleur
Clamp size to suit 31.8 seat tube size.
$15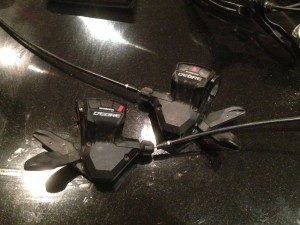 Shimano Deore 9-speed/3-speed front and rear shifter set
To match the above derailleurs.
$25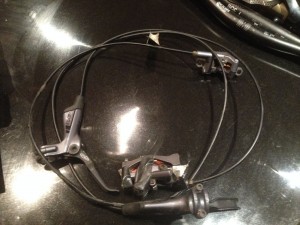 Avid Elixir 3 hydraulic brake calipers and levers front & rear
Standard F&R caliper set. The pads have done maybe 800km
$30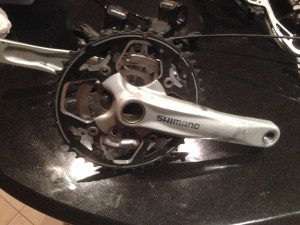 Shimano Deore Triple chainset (hollowtech) – optional bottom bracket available
42-32-22 rings. Good workhorse crankset, hollow arms. A few scuffs, as you'd expect from a mountain bike crankset.
$35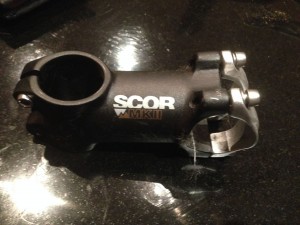 Scor Mk II 70mm 7-degree stem 31.8mm clamp size
Needed a longer, lower stem for racing. This would give a more relaxed riding position, so excellent for, say, gravity enduro.
$15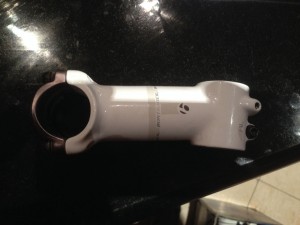 Bontrager RaceLite 100mm 7 degree stem 31.8mm clamp size
Needed a longer stem on my road bike, so this stem is going begging
$15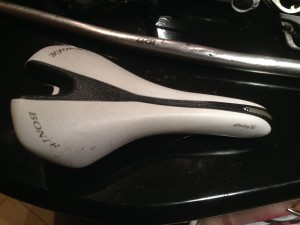 Bontrager Affinity 2 Saddle
From my Trek Domane 4.5 – upgraded and now not needed. An excellent, well padded endurance saddle, which I swapped out for a narrower nosed saddle aimed at racing. 6 months old.
$45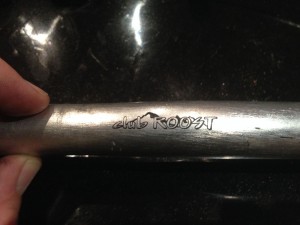 Club Roost 580mm flat handlebar (old school clamp size)
Light, narrow old school MTB bars. Make me an offer.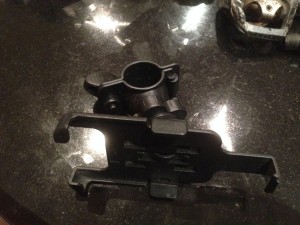 iPhone 4 handlebar mount
I don't have an iPhone 4 any more. So not much point keeping it really.
$2 or take it away free with one of the other items.