I thought I'd take the opportunity, after yesterday's crash, to do a bit of much needed maintenance on the Domane. Given that I've basically wrecked my left shoulder, and shattered my road helmet, I'm not going to be on the bike for a bit. At least until I heal up and buy a new stackhat.
So, I went shopping for a few bits and pieces and got started. First things first: drivetrain. Off came the wheels and out came the chainwhip, and I cracked open the cassette to swap out the old 105 cluster for a shiny new Ultegra 10sp.
Well, I tried to. It wouldn't come off. Eventually, after consulting the internet, I removed it. With a hammer. And I found this: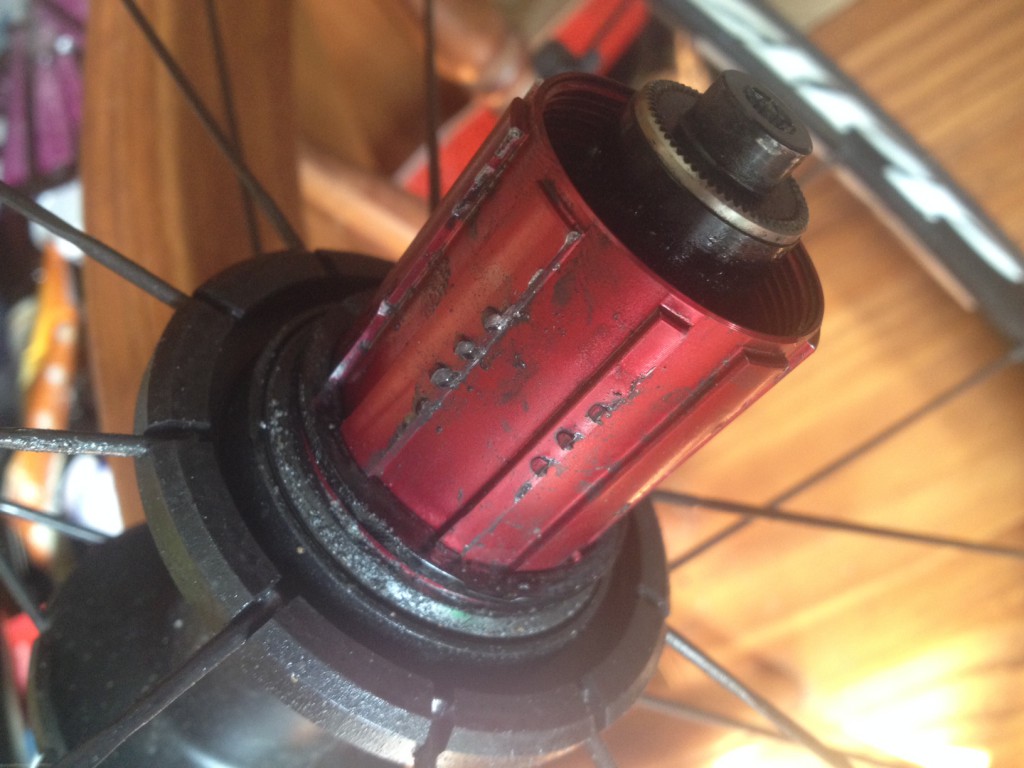 Yes, that's deep scoring of the freehub body, which is the almost-inevitable result of pushing quite a lot of power through a very small surface area made of a very soft metal. My Zipp 30s come with a light aluminium freehub body, which was eaten by the rather more robust 105 cassette.
Needless to say the wheels have now gone in for a bit of a rebuild. The freehub could have been filed down to accept the new cassette, but I opted instead to get it done right, by an expert, instead of some loon weilding a beer hammer. Thank you Ashfield Cycles.